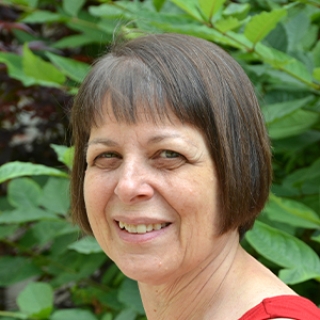 Treasurer
Karla Skoutajan has played at least half a dozen distinct roles in the housing world since her first days in 1983 as a marketing assistant at the Co-operative Housing Federation of Toronto. After a stint in Northern Ontario, she returned to CHFT, first in member services and then as a management consultant. She joined the Co-operative Housing Federation of Canada in 1993 as a co operative services officer, moving to the position of Director, Sector Development in 2004. Following the departure of the executive director in 2017, Karla became Acting Executive Director, calmly managing the transition throughout a search process until the position could be filled. She retired in 2018. 
Karla is a Registered Social Worker in Ontario with a master's degree in social work focusing on community practice. Over the years she has been a member of many community-based boards of directors in housing, health care and legal services. These include three organizations where she served as vice-president between 2012 and 2020: Essex Non-Profit Homes, Encasa Financial, a provider of responsible investment solutions, and Compass Co-operative, a model for multi-site housing co-operatives that has taken root in Nova Scotia. In addition, for 11 years, Karla was a member representative on CMHC's National Housing Research Committee. 
Over time, Karla has been a volunteering member of housing co-operatives in Sudbury, Ottawa and Toronto, including Coopérative Place Verchères, Alexandra Park Co-operative, Harbour Channel Housing Co-operative and Abiwin Co-operative. As someone who honed her leadership capabilities over time, Karla's colleagues praise her as hardworking, trustworthy and quietly competent.