It's no secret that, like all things, buildings wear down over time and need to get fixed up. But undertaking major repairs isn't just about replacing what's broken; it's an investment in the longevity, functionality and overall appeal of our living spaces.
Whether you're revamping a tired façade or upgrading crucial infrastructure, these repairs can breathe new life into your buildings, ensuring they stand strong and proud for years to come.
Last year, Stonetown Co-operative Homes in St. Mary's, Ontario, wrapped up a major repair project that gave their co-op a much-needed facelift.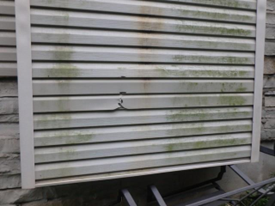 Let's dive into the project and see how they made it happen.
The breadth of what the co-op needed to tackle was large. Working with the Agency to determine the scope of work, the co-op found that the property would need significant repairs to units, common areas and building infrastructure.
But, luckily, a good partner was available to help them make it happen.
The co-op brought in an experienced project manager to provide consulting and contract administration services from start to finish.
Debbie Tkaczuk, the property manager at Stonetown, assured us that having a good project manager helped make everything run smoothly.
"Not all project managers get that there are people living in the units," she said. "But right from the start EXP had a very good understanding of how to approach things to minimize the impact on residents."
First, working with Tkaczuk and the board, the project manager drew up a detailed report outlining all the necessary repairs and replacements, along with a budget based on the co-op's initial plan. Then they put together the tender documents and invited contractors to bid on the job.
After evaluating the bids and analyzing the options, the project manager helped the co-op negotiate a contract with the selected contractor.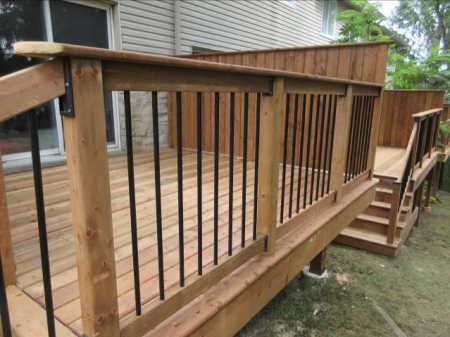 And that's when the real work started.
They replaced the balcony decks, upgraded the roofing (both sloped and flat systems) and put in new eavestroughs and downspouts. They also fixed up the stone veneer walls and took care of any vinyl siding that needed attention.
Plus, they swapped out all the windows and exterior doors, including entrance, patio and garage doors. For better security after dark, they installed powerful new exterior lights.
It wasn't just the building that got attention. The co-op also repaired the asphalt driveway, roadway, concrete walkways and sidewalks, with some areas getting partial replacements or isolated repairs.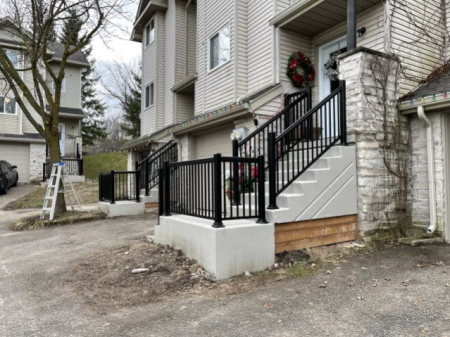 The retaining walls at unit entrances and stairs got a makeover, as did the concrete stairs themselves, complete with new steel railings and guardrails. Some grading in selected spots did more to spruce up the site.
It took nearly two years to wrap up the project, but it was well worth the wait.
"Now that the project is finished, members are so proud of their co-op," Tkaczuk says. "Everything looks so good and just seems to fit better into the neighbourhood."
This successful project serves as a reminder of the importance of regular maintenance and investment in co-ops. Stonetown has set an example for other housing co-operatives in the area, showing how committing to capital repairs and investing in the co-op can go a long way in creating a comfortable and welcoming living environment.
Among the lessons learned that Tkaczuk would pass on to others, she says that working closely with members is key.
"I think the most important thing is to engage with members as early as possible and as often as possible," she says. "You want to show that you understand that there is going to be some hardship and disruption for them and work with them to minimize it."
With its property revamped, Stonetown Co-operative Homes is ready for the next chapter. It's a testament to the power of taking care of our spaces and making them the best they can be.