University students were Canada's pioneers in meeting their need for housing through the co-operative model. In 1936, Campus Co-operative Residence at the University of Toronto began to offer affordable housing for students, who were expected to move out after graduation.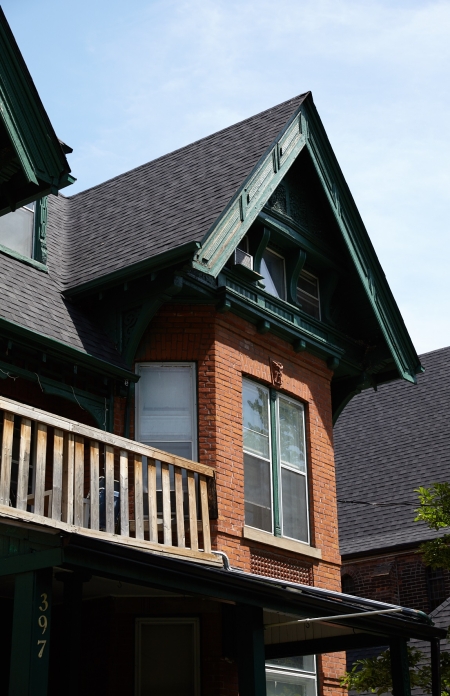 Campus Co-op's more than 80-year history makes it the oldest surviving housing co‑op in Canada. Many cities saw a student housing co-op formed in the 1960s or 1970s when the wave of youth (the Baby Boom) rolled into their university. Not all of these survived.
During the Great Depression and for several decades, building co-ops were active in the Atlantic provinces and other parts of Canada. In Montreal, after the Second World War, they were organized by religious leaders appalled by the slum conditions in working class neighbourhoods. The members of a building co-operative first pooled their resources to buy building materials and then contributed "sweat equity" by working together on the construction of a house for each member. In a later variation, the members, as a group, hired a contractor to build the houses. Either way, once everyone was housed, the co-operative dissolved. Building co-operatives made home ownership possible for those who could not otherwise have afforded it. However, as the regulation of urban housing construction became more complex, this form of development was set aside in favour of a new model: the continuing housing co-operative.
The first continuing housing co-operative in Canada was Winnipeg's Willow Park, finally completed and occupied in 1966.This early co‑operative, built on land leased from the city in what was then an undesirable part of town, was constructed with financing from many sources, including the broader co-operative movement and its own members, before being granted a mortgage by Canada Mortgage and Housing Corporation (CMHC ) once it was clear that the co-operative would succeed.
In Quebec, the Fédération coop-habitat du Québec was founded in 1968 to create continuing housing co-operatives using provincial housing funds. Before the Fédération lost government support through overexpansion, 1,432 units in 13 co-operatives had been created. 
Between 1970 and 1973, at the urging of the Co-operative Housing Foundation of Canada, as it was then called (CHF Canada), the federal government agreed to finance several housing co-operatives in different regions of the country through its Innovative Housing Fund. This move opened the door to the creation of the many hundreds of housing co-operatives in Canada today. Find out more at The Movement Grows.